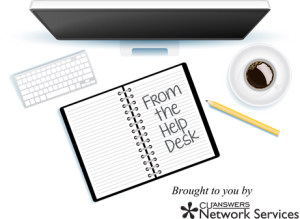 ATTENTION NETWORK SERVICES FIREWALL MANAGEMENT CLIENTS
Do You Know How Your Firewall is Set Up?
As part of your ongoing technology oversight, we encourage you to meet with us and review your firewall configuration on an annual basis.  Given the increased and continued focus on cybersecurity for credit unions, we'd like to help you learn about this core security component and answer any questions you may have about how your network is protected.
Schedule a FREE Firewall Review Today!
This review, which we recommend be done annually, can be used to supplement your internal audit program and your IT vendor due diligence.  During this 60 minute WebEx session, we'll review your firewall settings with you, presenting the information in an easy-to-understand format and answering any questions you may have about your firewall setup.
While we won't make any changes without your permission, we will bring to your attention any of your firewall configurations that may be outdated and in need of removal.  For example, if you've upgraded a phone system or ATM, the old network configurations may no longer be needed.
The best part is, the firewall review is absolutely FREE! Up to one hour of consultation per firewall is included at no charge for managed firewall clients.
Be prepared for your next examination – click below to schedule your annual firewall review!  (Be sure to schedule soon – reviews will begin in April!)