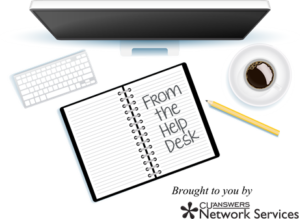 ATTENTION NETWORK SERVICES FIREWALL MANAGEMENT CLIENTS
SonicWALL Global Management System Maintenance
What Are We Doing?
CU*Answers Network Services will be upgrading our SonicWALL Global Management System from version 8.6 to version 8.7.
Why Are We Doing This?
We are performing this upgrade to improve the reliability of our client firewall backups.
When Are We Doing This?
The upgrade will be deployed on Sunday, September 15 from 12:00 PM to 12:00 AM ET.
How Will This Impact You?
During the maintenance period, there will be an interruption to the collection of information that is used to generate client reports.  There will be a gap in your weekly reports that reflects this interruption.
Please note that this maintenance will not cause any interruptions to the security services running on the firewalls.
What Do You Need To Do?
We will perform testing afterward to ensure that the maintenance was successfully completed.  No client interaction will be required for verification.
If you have questions or concerns, please contact the Help Desk at extension 266, or by email.