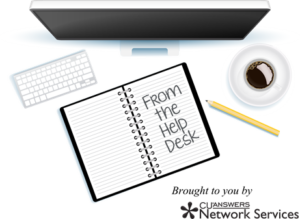 ATTENTION DATA PROCESSING COORDINATOR
What Are We Doing?
CU*Answers is upgrading the security certificate on our IBM computers.
Why Are We Doing This?
This certificate is used for encrypting CU*BASE GOLD and IBM Access Client sessions between your workstations and our IBM computers.  These certificates are only valid for a few years before they need to be replaced.  This replacement is being scheduled as part of the normal life cycle maintenance for this security certificate.  We will be updating the certificates on both our production and high availability systems.
When Are We Doing This?
The certificate will be replaced on Saturday, March 21st, starting at 10:00 PM ET.  The upgrade will be completed by 11:00 PM ET and we do not expect any downtime during this maintenance window.
What Do You Need To Do?
No action is required on the part of our clients during this process.  The next time you connect to CU*Answers following the March 21st upgrade, the new certificate will be used automatically in the background.  You should not notice any change in behavior.
If you have questions or concerns, please contact the Help Desk at extension 266, or by email.